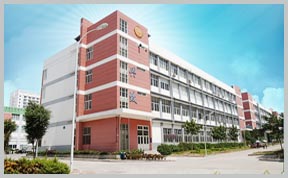 Xiamen Xingzhi Electron Industry Co., Ltd.

Xiamen Xingzhi Electron Industry Co., Ltd., founded in 1999, has four subsidiaries: Taiwan Sanzhan International Co., Ltd., Ningbo Xingzhi Silicone Rubber Products Co., Ltd., Zhangzhou Yongjia Electronic Industry Co., Ltd. and Xiamen Rixin Silicone Rubber Products Co., Ltd. Our company specializes in the development and production of conductive rubber parts, sealing rubber parts, damping rubber parts, rubber keys and all kinds of precision rubber components, all of which are widely used in communication, electronics, machinery, automobile, home appliance, sanitary ware, etc. Through introducing advanced technology and equipment, with the help of efficient management system, our company has topped first in terms of technical and administrative level in the industry.

Our company owns a mould factory and a rubber factory and the equipment used by them are all introduced from foreign countries. Our mould factory is equipped with a CNC center, computer electric discharging machines and wire cutting machines. All moulds of our mould factory are designed and made by ourselves. Our rubber factory consists of a rubber refining workshop, a curing workshop, a punching workshop, a processing & detecting workshop, a printing workshop, a laboratory and a warehouse.
Boasting its advanced production equipment, strong technical strength, complete detection method and perfect administration measure, our company can offer high-quality products fast and can satisfy our customers in price, delivery time and service! We will provide you with brand-new service by our top products, sincere attitude, new look and enterprising spirit.